Rocket Labs is a coworking community that you can shape and create a dynamic work environment. We will provide all possible support to facilitate a sustainable community of cross-sector entrepreneurs and innovators, promoting collaboration and networking, skill-swapping and workplace well-being.
We, like you, believe that the next generation of corporate work culture is beyond closed walls. An eco-system offering flexible, energetic and hassle-free work space facilitating idea generation, collaboration and – when needed – private space will stimulate innovation and productivity.
The coworking revolution is transforming the way we work. At Rocket Labs, we want to play our part promoting innovation and productivity in Copenhagen by re-imagining what the world of work looks and feels like. We strive to create an environment which facilitates networking, knowledge sharing, mentoring and collaboration to re-energise work. We – together with you – would like to create such a hub in Norrebro.
Get involved. Come and make it happen – join us at Rocket Labs.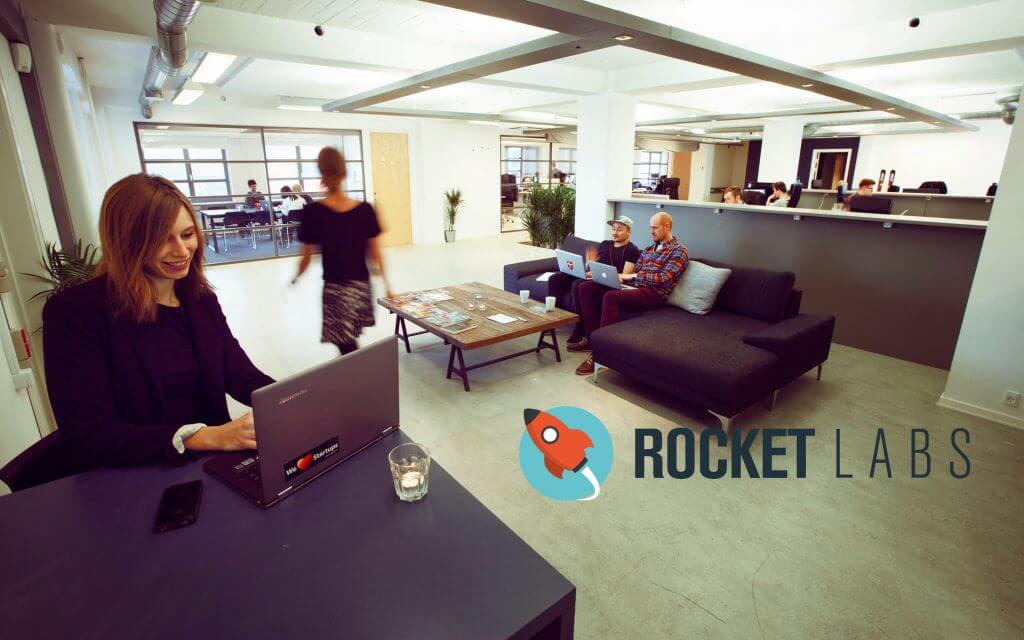 Office and workspace option:
 
Price per month (DKK)
Price per day
Virtual Office
250
NA
Hot Desk
1,000
100
Private Desk
2,500
NA
Private Office

6 people

10 people

8,000

12,000

NA

NA
Spaces
24/7 access
Daily cleaning
Cafeteria [outsourced]
Furniture
Reception
2 meeting rooms
Lounge area
Event area
Bike storage
Services
Super-fast internet
Multifunction printers
Phone booths
Reception services
Mail and package handling
Games, including foosball
Community
Social events
Professional events
Excluded:
Cafeteria products

Car parking, 

750 pm
What companies is Rocket Labs focusing on
Rocket Labs focus is tech start ups as well as settled entrepreneurs.
Contact information
Join the Rocket at rocketlabs.dk. The adress is Hejrevej 30, 2400 Nørrebro, Copenhagen.