Meet Vlad Gidea, co-founder of an audio platform to help companies & employees create insightful audio content for internal communication, culture development & knowledge sharing, and without the need of any expensive equipment or audio experts, all in one Dive.fm App!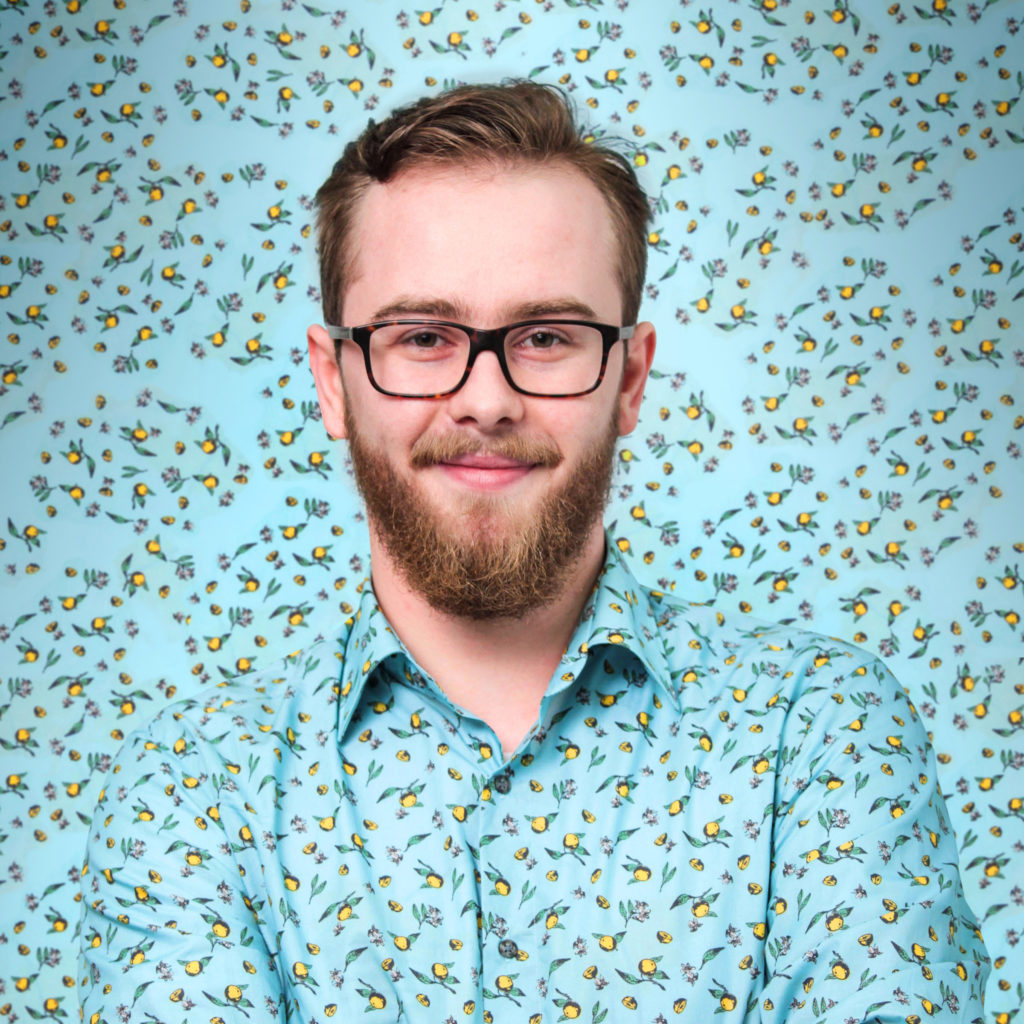 Could you share a little about your background?
I have been working with Danish startups for the last 10 years and have worked for some of my startups as a product analyst. While I was working, I was still looking for ways to improve product retention in terms of usability. Eventually, I understood that my skills were good in the business development area as well. So I began helping the students at IT University of Copenhagen build their businesses. The students would have a rough idea, that they would like to turn into a startup. And at the same time, with my product background and my basic business background, I would help those young entrepreneurs. This has been my role for the past five years in my professional career.
Can you tell us briefly about the startup you have founded and how did you come up with the idea Dive.fm?
It was at the beginning of the corona pandemic, I was talking to some of my friends who work at big companies, and asked a question if they use the internet to communicate. At the end of the day, they still use internal communication tools like Slack or Yammer to communicate. We realized that the Internet remains a very old tool. Many organizations depend on tools that consumers used many years ago, like blogs and Web 2.0. So we came up with the idea of how could we bring the benefits of audio as a medium that provides more context to the communication and how could we bring audio into the organizations. Also, we noted that everyone listened to podcasts and that they always wanted to have conversations and listen to meaningful conversations. Therefore, we thought of highlighting the benefits of audio as a means of communication. We had a brainstorming session on how to introduce the audio to the companies. This is how Dive.fm began.
What makes a Dive.fm special? Could you highlight the unique features to our readers?
In the first part of the year, we explored the problem in depth. We examined what makes good podcasts, and it was not just the quality of the audio, but it had more to do with the quality of the narrative. The best podcasters were great storytellers and they were very structured in their approach while still managing to make it look like the discussion was natural. We also noticed the majority of audio software is in fact built for musicians or audio engineers. We started creating a different kind of recording experience that can handle narratives and storytelling a little more than the audio recording experience. Then we thought, how do we combine the act of building a presentation with the act of recording the audio? And this led us to realize that presenters can prepare talking points and create a compelling story-driven narrative during the recording.
Dive.fm is not just a distribution platform, but one can publish high-quality audio to an entire organization and one can take notes and just consume audio. It is a very powerful content creation App, which allows employees to structure, the narrative of their recording, while they are recording the interview or while they're recording the audio episode, they could just follow the question. Every time the user would tap the screen, we were already processing the audio, eliminating the noise, and segmented the recording into clips, making it easier to edit or re-arrange clips and publish.

We read that we can listen to the audio content while we are traveling or in the gym. So I found that way exciting, would you like to share with our readers how to use the Dive.fm app?
Let's say we come from an old industry that is beginning to be digitized. I may not understand this topic. So, on the way to work, one can listen to episodes about how digitization is a good thing and how having automated processes can help your work. The app keeps everyone in the loop with company updates, new or other industry insights using audio as a medium. It makes you go to work more motivated kind of tackle the task than because you're already in a mindset that is productive.
"We want to give companies a more engaging way to handle internal communications, it's crucial for culture development and knowledge sharing – especially when you're working remote or with new and disruptive industries," says Vlad Gidea

What is your biggest challenge right now?
I think we've identified a very new category that's emerging, and that's the use of audio in companies in different ways. A number of young start-ups are also interested in this area. So I think we've seen the same audio technology revolution happening for consumers with things from the Clubhouse to Spotify, adopting podcasts, to even voice assistants like Siri and Alexa over gamers using the kind of discord for talking. And I believe it's time to have a serious conversation about how businesses can use audio. And they also want to listen to the sound of change.
Who are your biggest competitors and how do you differentiate from them?
Some companies provide internet platforms that do a mix of multimedia. But these companies, provide the full range of services and, they do not concentrate on delivering a first mobile audio experience. This is where we come into play. We are the only company that allows employees to create content. Furthermore, we offer employees a tool that provides insights to the entire organization, which makes Dive.fm unique. It allows us to explore different kinds of content, based on creator, membership, kinds of angles. Think about the patriarchy, but a Patron for the voice, but again for the audio recordings.
How do you see your company developed, in the next few years?
At the moment, we are trying to launch our product and get feedback from our first users. But at the same time, we want to focus on onboarding a few paying customers, especially scaleups which are growing fast, and onboarding a lot of new employees. That's where we believe we can deliver the highest value with our platform.