Cogo, a shared mobility app with the base in Copenhagen, has recently come out with exciting news. It is now possible to quickly and easily check the price differences of various operators for every selected trip. The team raised significant capital back in April, and today we are publishing an interview with Cogo's co-founder and CEO, Robin Eriksson, who will share more insights and news about Cogo, their team and plans for the future.
Hi, Robin! Thank you for joining us today. The last time we wrote about Cogo was back in April. Would you like to share what has been happening with the startup since then?

We launched Cogo last summer and fast-forward by 12 months, and we have helped tens of thousands of users find environmentally-friendly rides through our extensive operator coverage across Europe. We now include 200 mobility operators and it's possible to use Cogo in over 500 cities around the world. Since we closed our first financing round in the spring we've mainly focused on two things: product development and user acquisition.

We have improved significantly on the product side, we've totally redesigned the whole app based on learnings and on user feedback. Most recently we launched our new price comparison tool to compare price and travel time across all operators and vehicle types in one search. We've also
improved our back-end so that our system is much more scalable and adaptable as we continue to grow internationally.

Our user growth is very significant, we're currently doubling our user base every second month! In April we were only doing marketing in Stockholm, but now we're present in all the main cities in Sweden and we recently launched in Italy and Spain as well. Cogo has been used in 120 countries and this has all happened organically.
What was your main motivation for the price-comparing feature?

When we launched Cogo last year, we set out to give control to the users, and make shared mobility more accessible and transparent for everyone. The surplus of operator apps has created confusion amongst the market as it's been near impossible to get a full overview of all the operators and their price differences, and that's what we want to change. We're proud to have launched the world's most comprehensive price comparison tool for shared mobility to make the industry more transparent. Cogo can now help estimate the price and travel time across all operators and vehicle
types in one simple search.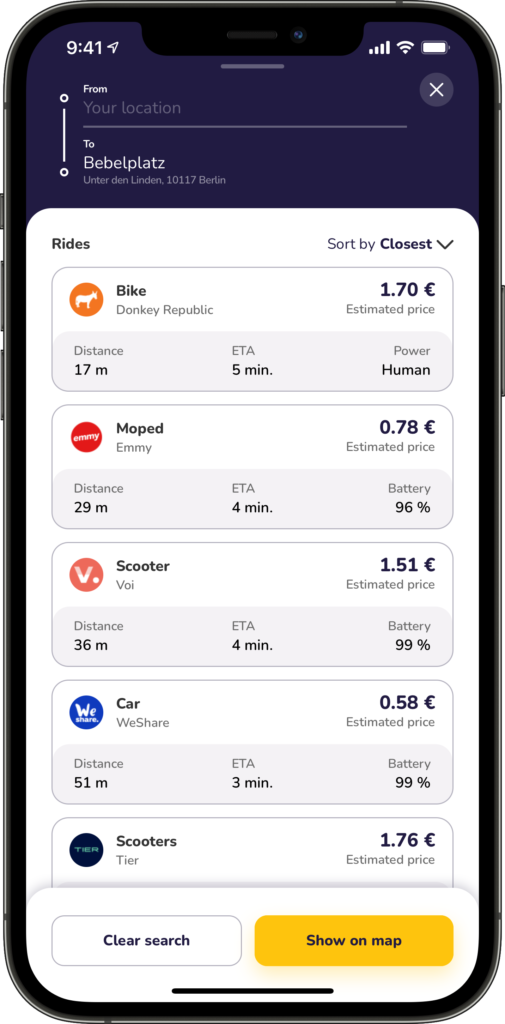 Have you had any initial feedback about it yet?

The feedback has so far been very positive. Our users appreciate the simplicity of being able to compare the different vehicles and operators in one simple search. There are so many options and different price structures of fixed costs (e.g. unlock fee) and variable costs (e.g. cost per minute) so it's
very time consuming to figure out the cheapest or fastest way of getting somewhere when you stand on the street ready to go. So by just adding your destination and having Cogo do all the hard work for you is much appreciated to get you moving in seconds.
Your app is free to use. How does Cogo receive profit?

We have a couple of different revenue streams, such as a commission model where we take a cut of the operators share for each completed ride (we don't add any extra fees for the users). We're also looking at a SaaS solution for companies who want to get access to shared mobility solutions for their employees.
Share a bit more about your vision with our readers. How and why was Cogo created?

I saw the rise of electric scooters in the USA around 2017 and realised that shared mobility could finally fix a lot of the problems that we have with transportation in the cities today. I kept following the development as it happened in the USA, and once it came to Europe I eventually ended up with over 10 different apps to get around in Copenhagen and Malmö. This was a very broken experience for me, and I couldn't find an app that gathered all shared rides into one. Since no one had solved this problem yet, I started working on it. Our vision with Cogo is to create a platform where you get access to all shared rides to make it easy and seamless to move around in the city and at the same time get more people to use more sustainable mobility.
Tell us briefly about your team!

My two co-founders and I worked previously at momondo, so we have experience in building an aggregator platform and how to expand internationally. Our CTO Martin Røssell was Head of Development and part of the founding team of momondo. Bibi Blomqvist, our COO, was Head of Sales and all global partnerships. I was the Regional Director responsible for our growth and P&L in 15 markets, and before Cogo I was the CMO of another mobility startup in Sweden. Other than the three co-founders we also have two super-skilled developers and we're looking to hire four more people this year.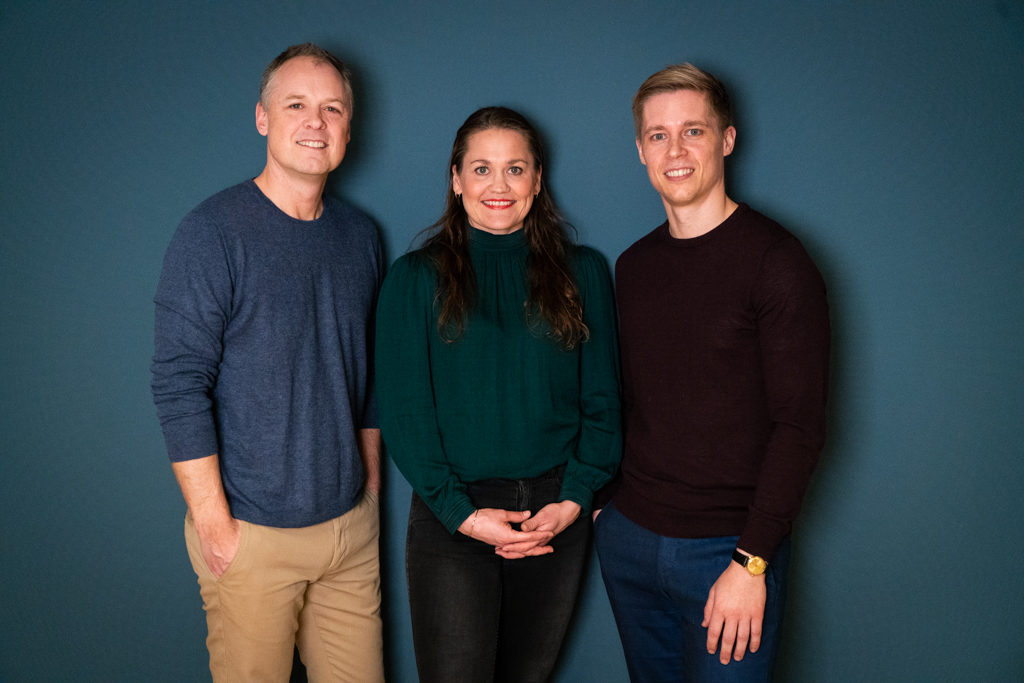 After we closed our investment round earlier this year we also formed a professional board with Pia Vemmelund (former momondo CEO), Jens Willumsen (former momondo chairman/investor) and Thomas Weikop (serial entrepreneur turned investor).
What is Cogo's biggest challenge at the moment?

We need to understand the challenges we're dealing with here, every week there are 1 million people moving into our cities, and 70% of our emissions comes from the cities, so we have a huge challenge to build sustainable cities as they are today. There are 300 million cars in Europe, and half of all car trips are less than 5 km, so many of these trips could be replaced by walking, biking or other types of mobility solutions. The cars are also parked 95% of their lifetime and this shows how inefficient car ownership is but also how important convenience is for people. Surely this isn't the dream that we have in mind for sustainable cities?

At the same time, there are studies that show that shared mobility can reduce the car fleet by ⅓ if shared mobility were widely adopted. That would mean 100 million fewer cars on the roads in Europe which would save €33B in traffic congestion and 460 million tons of CO2 emissions annually.

Creating sustainable cities is one of the most important issues that we have to solve in our lifetime and at Cogo we're working to help unleash the full potential of shared mobility to help this transition.
Where do you see Cogo in the next 5 years?

We're a household name across Europe and the #1 app for shared mobility. We'll have a great workplace with happy and energized people that are passionate about the challenges that we're up against.
---
We at Øresund Startup News would like to thank Robin for the interview and insights into Cogo's life. If you are interested in finding out more about Cogo, read more about it here and here.