The startup Labster creates life science teaching through a virtual lab. The platform is an engaging and creative teaching tool with great potential and has won several industry awards. Now Labster is ready to take it to the next level with Virtual Reality.
Guest post by Line Svenstrup Berger in our support for Founders House.
What started as a small student project has now evolved into a successful tech startup. Labster has developed a virtual laboratory to use in teaching at both colleges and universities globally. The business reimagines the traditional non-innovative ways of performing laboratory experiments and brings creativity and science experiments together. The latest development is that they have expanded their concept into Virtual Reality (VR). Labster has already won several international awards and has high ambitions for the future.
Virtual labs as an e-learning tool
The virtual laboratory is a computer program, that gives students the opportunity to conduct virtual experiments, that in reality would either take months, be very costly or would be too dangerous for students to carry out in real life.
Our primary product is an easily scalable online platform for teaching life science, which has been demonstrated to improve learning significantly compared to standard teaching methods as well as substantially reduce costs, CEO and founder Mads Tvillinggard Bonde says.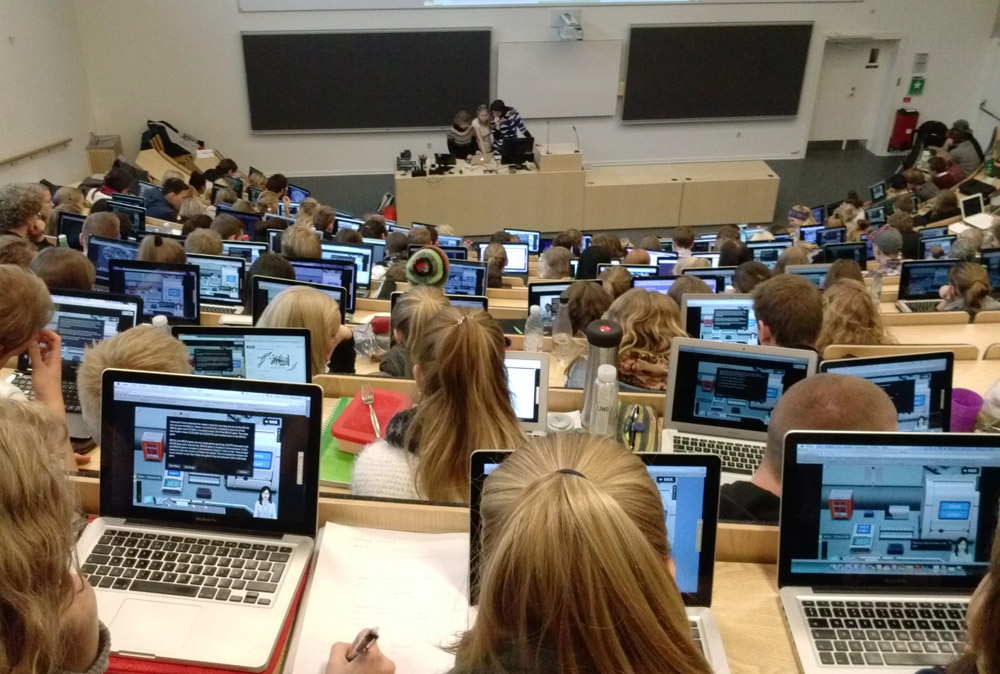 Labster is a platform for performing chemistry and biology experiments. In addition you can add elements from real life such as molecular 3D animations, quiz questions and background theory that can make teaching more interesting, exciting and relevant.
It provides an increased learning effect. The students simply get more out of it – both at secondary school and at university level, Mads Tvillinggaard Bonde says.
Virtual Reality
So far the universities and schools have been able to buy a virtual laboratory that appears on a regular computer screen, but now Labster is ready to transfer their concept to VR. According to Mads Tvillinggaard Bonde the argument consists in recognisability:
It's time to take VR seriously because it is easily recognizable. The closer the user experience is to the reality, the easier it will be for the user to empathise with the virtual environment, use it and take advantage of the many facets in it, he explains.
In the context, VR will be an additional layer on top of the existing program. It is still in the development process, but is a possibility of how one can use simulators with a usable interface. According to Mads Tvillinggard Bonde we are going to see much more of this in the future.
We can already see that simulations can be used to produce results that would be difficult to recreate in real life. Take for example crash tests of cars. You can not run the 1,000 luxury cars into each other again and again to test all small variations, he says adding:

But you can with simulations. This way, all parameters and variations can be taken into account. It can make big differences in experiments – even in science. Therefore, the results are sometimes more exact than it is in reality. 
Science is enormously creative
Entrepreneurship is perhaps not the first thing to connect with science, but the distance is according to Mads Tvillinggard Bonde not as big as one might think:
Science is enormously creative and there are many elements involved in establishing a business that can be compared with scientific experiments, he says.
Since childhood he has had a special interest in science and has experienced the difficult conditions science has in the Danish educational system. Of the very few laboratory experiments that are taught, most are generally boring and leave no room for spontaneous or innovative thinking.
Most of the teaching experiment is designed as a simple cookbook recipe that deals with a particular phenomenon as fermentation or DNA analysis. Students often follow the protocol blindly without understanding the underlying theory and mechanisms behind. It is inefficient, demoralising and very far from how real research is done, Mads Tvillinggard Bonde says.
The former Harvard student was inspired by today's use of flight simulators. They are helping to solve some of the same problems, which one can have in a laboratory such as expensive equipment and reduced access for students.
So why not make a simulator to educate science students and thereby raise the level of education and motivation?
In that way his passion has been to innovate the conditions and increase the number of laboratory experiments in education – making laboratory experiments in chemistry and biology more exciting and creative and drive individual creativity along with increased motivation levels.
Successful young entrepreneurs
At 27-years old, Mads Tvillinggard Bonde developed the first version of the program during his training as a civil engineer in biotechnology at the Technical University of Denmark (DTU). The idea started as a small project in the student organisation Biotech Academy and resulted in the founding of Labster by Mads Tvillinggard Bonde in 2011 with partner Michael Bodekær.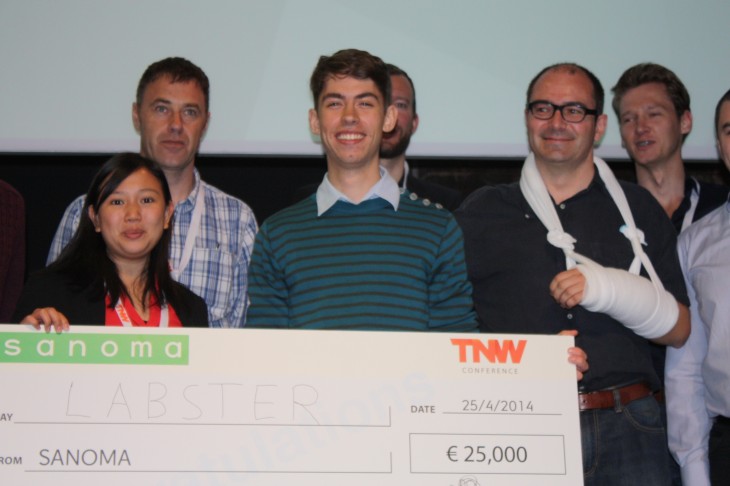 In 2012, the first virtual lab was ready, and the customers began to sign up. Since then Labster has had great success with partners such as Novo Nordisk, Novozymes, The Technical University of Denmark (DTU), Stanford University, The University of Hong Kong and the Danish Ministry of Science, Technology and Innovation. Globally they have more than 10,000 students – a number that is increasing rapidly. In addition Labster has won several awards including a two-time Venture Cup win and funding from the Danish Market Development Fund and the Danish Ministry of Science.
A case story is Aarhus University (AU) in Denmark, where 250 medical students used Labster Medical Genetics lab to teach their students about breast cancer and tumor suppression. The students completed a survey after the lecture, and 88 percent said Labster was very exciting and 98 percent said the real-life interactive cases helped them relate to and retain all the theoretical learning.
The company lives in entrepreneurial collective Founders House in Copenhagen, but also have employees in Bali, Indonesia. In total they are approx. 20 employees.
About Labster:
Founded in 2011
Founders: Mads Tvillinggard Bonde, founder and CEO and Michael Bodekær, co-founder.
Awards: DTU-prisen Grøn Dyst 2010, Venture Cup 2011 (Service category), Venture Cup 2012 (People & Society category), Elance startup competiton 2013 (New York) og Sanoma Startup Challenge 2014 (Amsterdam)
Sponsors: Novo Nordisk, Novozymes, The Technical University of Denmark (DTU), the Danish Ministry of Science, Technology and Innovation, Fornyelsesfonden
Partners: DTU, Stanford, Berkeley and Hong Kong University.
Lives in Founders House – a co-working space for ambitious tech startups and entrepreneurs, in Copenhagen and also has employees in Bali.
Web: http://labster.com/