Many businesses have had a very challenging and discouraging year with the pandemic, but some startups have been able to continue getting profits and growth. Ulobby, that provides a digital tool for Public Affairs, is one of the successful ones. For the second year in a row the Copenhagen- and Brussels-based startup is featured as one of the best intelligence systems in Brussels by BestinBrussels.eu.
Today we are publishing an interview with Ulobby's CEO Anders Kopp Jensen, who shares about doing international business in a pandemic.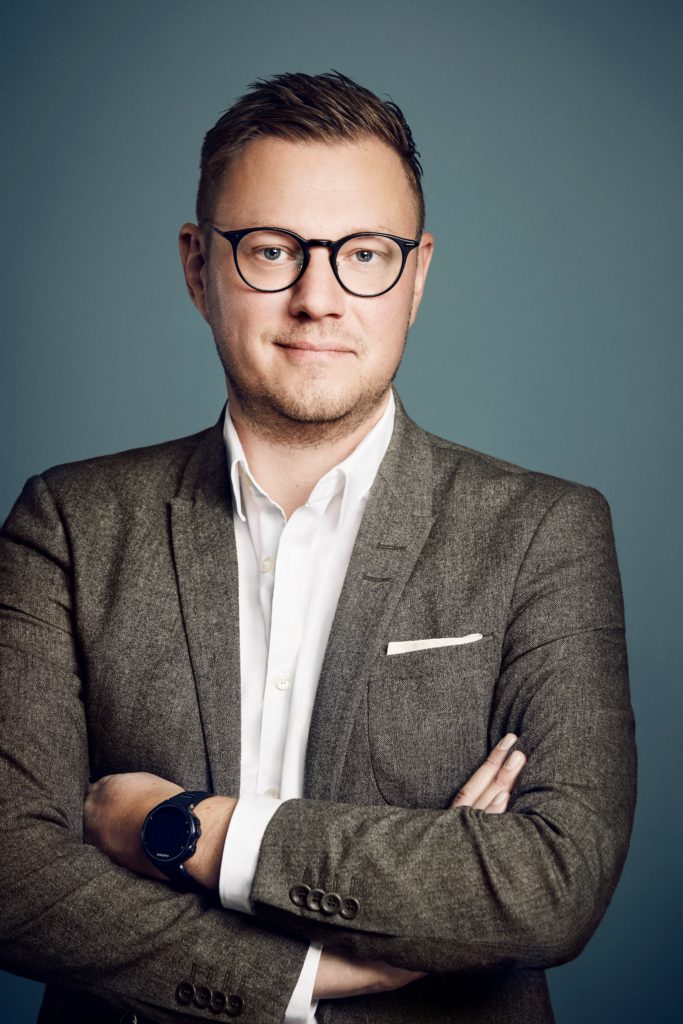 Thanks for joining us! It has been a few months since our last post about Ulobby. What has been going with the startup?
Since the last time we have closed 2020, which in spite of the global pandemic, actually was another good growth year for Ulobby.

There are certain drivers in our marketplace right now which continues to drive demand: On the macro level, as political risk and uncertainty rises in the tail wind of COVID-19, Public Affairs is uniquely suited to assume a more business-critical position as the value at stake from regulatory changes or intervention is enormous.

Looking at the micro level, in the beginning of the pandemic, I was asked quite often about the health of our business as Public Affairs or lobbyism is – for many – synonymous with 1:1 meetings, network lunching and drinks in dim lighted bars. Network is important, but as I have stressed many times since we established Ulobby in 2016, this perception, of how you actually get influence, is both misunderstood but also changing as AI-generated data insights will play a bigger role in Public Affairs, especially once the main-stream or late majority segment – in an "S-curve" terminology – see themselves how technology can actually increase their performance. So in short, these drivers really formed 2020 in our space and drove demand up.
How has it been with the expansion in the Nordics?
We have increased our market share in the Nordics overall in 2020, and will launch officially in Sweden during the coming months. We were of course concerned that we could not travel as much and get boots on the ground, but it has actually not been a big blocker for us in terms of converting leads to clients which means our CAC has also been reduced.
Any reflections on managing or working in a startup during the pandemic? How has your team kept their spirits up while working remotely?
As we have had a "remote first" culture from the get-go it has not been a big challenge for the team to adjust to more workdays from home. We now have 23 colleagues spread across 6 destinations in Europe, so Slack was also the preferred communications channel internally pre-COVID. But of course the social energy you get from eating lunch with your colleagues or flying the whole gang to a team retreat like we do a couple times a year usually, of course we all feel we miss these things. To try to compensate for this we have implemented virtual coffee breaks and Friday bars as well as arranged virtual mindfullness session. We have also sent a few "swag packs" during the pandemic and tried to surprise the team a bit.
We have read that you have started a podcast on Public Affairs, exciting! Would you like to share a little about it with our readers?
Yes, so the podcast is now out both on Apple podcast and Spotify and is called "The Persuaders". In the podcast we dive in to how Public Affairs professionals solve their daily challenges, their trials and tribulations and their tips and tricks. The idea for the podcast came after I in 2020 wrote a book called "The Public Affairs Engine", a guide on how to build and fuel the PA engine in your organization. The guide was based on more than 500 conversations with PA professionals across Europe and there was just so many interesting findings so I had to create a forum for sharing and discussing these topics further. And the podcast has just been so amazingly well received so far.
What are Ulobby's plans for the upcoming months?
Our continued expansion on two fronts: in the Nordics and Brussels. We have recently launched a new product line on top of the SaaS-platform called "surveys and reports". We have for some time been aware of a big pain for our target group: measuring performance and legitimizing their work internally. So we decided to add this product line, and – powered by Ulobby data and intelligence as well as polls – the users can now get a better sense of their performance, and share them internally in a smart and visual way as well as order polls through us. It has been very well received so now we are looking in to have we can add more layers of intelligence to this product line.
What will be the first thing your team and you do when you return to the office after the lockdown?
We have a history in Ulobby of eating a lot of good food together at nice restaurants all over Europe. So my guess is that we all look forward to going out for a nice dinner. I think something almost magical happens when you sit down together and share a good meal. Personally I also look forward to meeting our new team members in real life for the first time. We hired quite a few new team members in 2020 which we due to COVID-19 have never met. So I look forward to meeting them and hearing about their governments and political systems – the Ulobbyist are political wonks after all. 
—
We at Øresund Startup News would like to thank Anders for the interview and insights into Ulobby's daily life. If you are interested in finding out more about Ulobby, read the last year's interview here.