Lift Relations, a Customer Success platform for the Professional Services industry, was founded in 2015 in Denmark, where the product and tech still resides, whilst Sales, Marketing and Customer Success are run out of the US.
Lift predicts in real-time the risks and opportunities of losing or growing any of your client relationships by providing a unique Lift Score per client relationship. Lift also provides real-time recommended actions on how to manage the risks or utilize opportunities replacing traditional heavy and expensive consultancies.

The startup has recently raised over 2.6 million EUR from SEED Capital to disrupt the existing consultancy driven market and replace the Net Promoter Score as the leading customer health metric.

"When we launched Lift, the majority of "client health metrics" in B2B were too simple in nature and didn't really move the needle, especially in B2B. NPS was the standard many companies had adopted without really noticing whether it made a difference or not. Again and again we realized that NPS just doesn't work in B2B if your goal is to reduce client churn or organically grow existing clients. So we co-created a methodology with some of the most forward thinking companies in the US, building a unique methodology that predicts what will happen with your client relationships in the next 3 months and thereby you have an opportunity to affect the relationship in time before it's too late to manage" says Founder & CEO, Dan Hestbaek.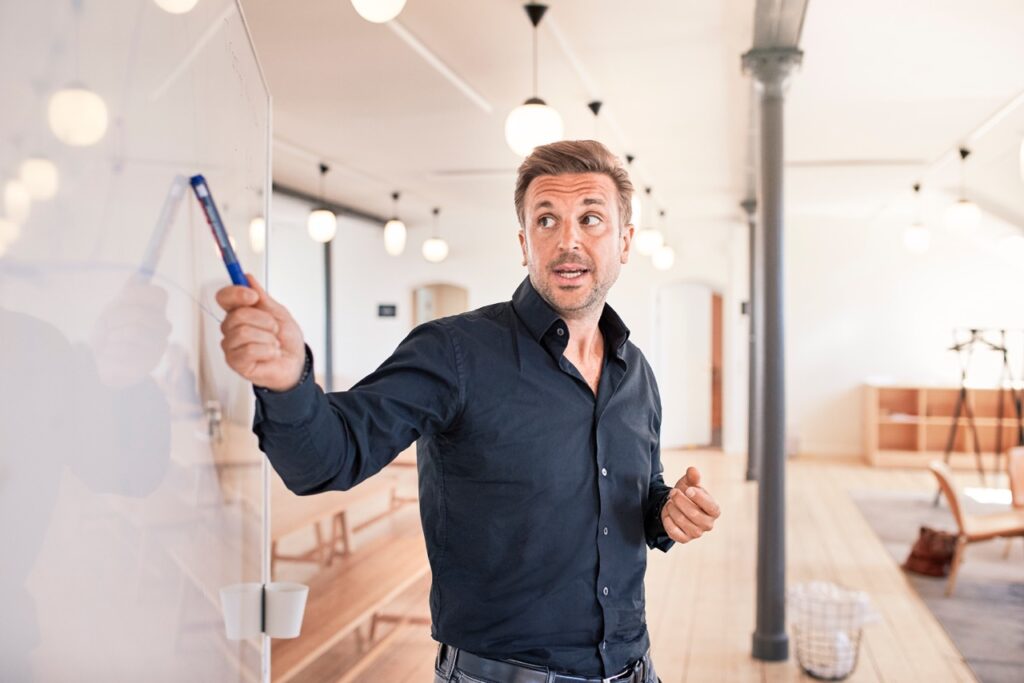 The bootstrapped company has already successfully built a real-time prediction system for the Marketing and Advertising vertical and will soon expand into other Professional Services industries where the market potential is huge and untapped within Customer Success platforms.

NPS (Net Promoter Score – "How likely are you to recommend this product/service to another?") has long been the most popular KPI for 'Customer Health'. It was developed as a simple survey tool for gauging consumer acceptance of products. Yet, it neglects to consider the complexity of B2B relationships with multiple stakeholders and their different needs. To get insights, companies who can afford it, engage with large consultancies like PWC to get a yearly report on customer sentiment and suggested actions. But, in a rapidly moving world, yearly input does not cut it. NPS is under attack.

"The Lift Score predicts in real-time whereas NPS is a periodic picture of the past. And we all know it's difficult to change the past. The Lift Score is formed by combining client health and employee health metrics providing a single score about the risks and opportunities associated with a client relationship in the next 3 months. This is unique in the marketplace. Lift measures actual performance and engagement from clients and employees. Furthermore, the Lift Score works as a self-learning engine over time for each client meaning it's more dependable than a static NPS score that doesn't learn or evolve over time. This makes the Lift Score a significantly more valuable score than NPS for B2B companies" says Founder & CEO, Dan Hestbaek.

Lift has already proven its results. After 5 years of tracking data, companies that followed the Lift methodology and recommended actions reduced their client churn by 30% on average year-on-year. The company serves several Fortune 500 customers such as Omnicom and Interpublic Group.

''All Customer Success software platforms and consulting services employ NPS as a key metric for measuring Customer Health. However, in the huge professional services market this metric is almost useless. We believe that the Lift Score is a game-changer within Customer Success. We've been impressed with the team and their bootstrapped international traction. We believe that Lift can become a category winner in this rapidly evolving market and are happy that they chose us as their first VC partner'' says Niels Vejrup Carlsen, General Partner at Seed Capital and new member of the board. 

Until today the company has bootstrapped with 95% of its revenue already in the US. Seed Capital joins the journey to make sure that Lift truly can ''Lift off'' within professional services. The plan for 2022 is to scale customer acquisition rapidly to fully own the US as well as enter the global market. This requires an additional 40+ new hires to the team in both the US & Denmark.