Finding the right roommate or room rentals has always been a challenge, especially when you'll be sharing your entire home with someone, you might want to do it with someone who shares your beliefs. Learn more about how Hazem, one of the co-founders of Hemavi came up with the idea of a safe, one-stop-shop matchmaking platform for roommates and room rentals.
On July 20, 2021, Hemavi was launched. They have raised two investment rounds, from business angels in Sweden. And also recently expanded in Copenhagen a few weeks ago and are expecting to raise another financing round at the end of this year.
Hello, Hazem! Happy to have you here. Tell us briefly about your background?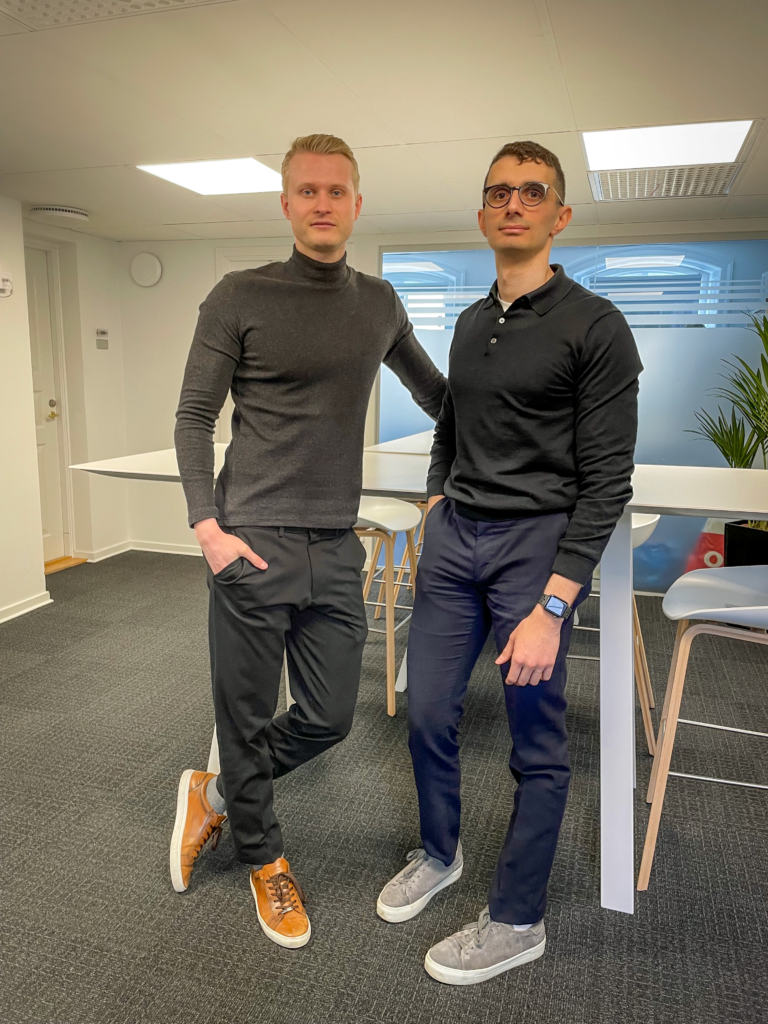 "Hi, I am Hazem Ashour. I am originally from Egypt and have a background in finance and economics. I completed my bachelor's in Business Finance from the American University in Cairo. I worked in corporate finance, and financial structuring for two years, between Cairo and Dubai, mostly in the real estate market, both commercial and residential. Then in 2018, I came to Sweden to pursue my master's degree in finance at Lund University."


How did you come up with the idea to create Hemavi?
"Hemavi was co-founded by Pascal Dettwiler and me. We met during our master's program. When I moved to Sweden for my master's, I experienced difficulties in finding the right room, finding a compatible roommate, and knowing how close or far is it to the places you need to go on a daily basis. This made me realize that there is a need for solutions that could be implemented to improve the market."

"During my master's degree in Sweden, I pitched an idea for a room rental platform for the Venture Lab at Lund University. I started working together on the idea with the help of the business developers at the Venture Lab. We began identifying the need in the market, and interviewed several customers, landlords, and tenants to learn about their major concerns, and how we can improve their experience. Then, we started looking at how we can commercialize it. We built an MVP with the purpose of testing the market demand. Once we had validated the market demand, we shifted from the MVP to the Hemavi platform. Hemavi, is Sweden's only algorithm-based matchmaking platform for roommates."
Can you tell us about Hemavi's platform and its model with our readers? How does one find the right room and roommate?
"We are an algorithm-based matchmaking platform for roommates. To ensure that people who end up living together can genuinely enjoy living together, roommates are matched based on interests, lifestyle, and daily routine. In comparison to other platforms where users can just see room adverts, we display information about the potential roommate from the beginning."
"Hemavi is based on a unique strategy. Users can see a lot of information about a potential roommate by answering the algorithm questions. Simple multi-answer questions are asked to check the compatibility. For example, if one person likes to sleep early, then he/she would not enjoy living with a roommate who goes to bed at 3:00 in the morning. So, by answering these questions, you can determine whether or not these two people are compatible roommates. After answering the algorithm questions, you can compare the compatibility through the matchmaking score with every potential roommate on the platform. Users can see their profiles and how every potential roommate answers the questions. Once you've found the perfect roommate or room, a text can be sent to the platform safely and securely. We have created an end-to-end online experience without any need to exchange external information. Both the tenant and roommate sign the contract online through Hemavi. The tenant pays the deposit safely through us, which goes to the landlord after the room is verified. For completing the transaction, we charge the tenant a small service fee of SEK 149. We verify users through BankID, Facebook, and LinkedIn to ensure the highest level of safety and security of users."
What made you expand it from Sweden to Denmark?
"When we launched, we took a city-focused approach. There is a lot of demand for shared housing in big cities, and the rents are usually very high. So, we launched in Stockholm first in July 2021. The next place on the horizon for us has always been Copenhagen. Copenhagen is a huge market for us as the culture of sharing accommodations is very common. The user base has always been interesting to us since house sharing is usually not just two people living together, but you could find three, four, or five people sharing an apartment with separate rooms. So, Hemavi is an excellent fit for this co-living situation."
How many languages is the platform available?
"Our platform offers both Swedish and English. And as mentioned earlier, we launched Copenhagen a few weeks ago. Currently, we operate in Copenhagen with an English version, but we are now translating it into Danish, in order to give a full experience for our Danish users."
Do you plan to extend your business more to other international markets?
"A lot of potential can be seen especially in European markets. We know there is a massive demand when it comes to sharing accommodations when the prices are high and supply is limited in big European cities. We're looking at a few locations on the horizon, including Amsterdam, London, and the main cities in Germany (such as Berlin, Munich and Frankfurt)."
What makes Hemavi special?
"We focus on the human aspect of the room rental. An ad with images of the room and a brief description is published on other platforms or social media platforms, with no indication of who the potential roommate is. At Hemavi, we focus on who's behind this room, who's renting it out, and to whom. We put a lot of focus on the compatibility and the human aspect of the process because if you're not compatible, it is not going to be an enjoyable experience for you or your roommate. We put extra focus on safety as well since it is essential in this market. Hemavi handles the entire process, from verifying each user to signing contracts and collecting deposits, ensuring that our users' information is kept safe."
Tell us about the workplace atmosphere?
"We have a dynamic and talented team. Hemavi was co-founded by me and Pascal Dettwiler. He also has a background in finance and economics. We have a very talented legal advisor on our team, Zacharias Jörismo. Zoran Covic, the former CEO of the Edwork group, just joined our board of directors. Rami Almudafar, a former Head of Business Development for Almi's Incubators & Accelerators, was also voted to the board of directors. Since the beginning of Hemavi, he has been providing us with huge support and valuable advice. We have a fantastic team of developers, designers, marketers, and product manager, Matthew Tsang Mang Kin, who plans the product's architecture and timeline."

Thank you, Hazem, for the interview. Our last question is what is Hemavi's biggest challenge at the moment?
"The biggest challenge at the moment is to build close friendships with users and learn about how we can make their experience better. We try to maintain a close relationship with both landlords and tenants in order to learn how we can improve and provide a better service. Doing so on a daily basis is always a learning experience."